Paintings at True North Gallery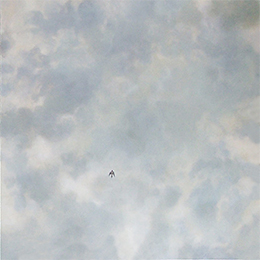 Several of Martin's paintings are now available at True North Gallery in Waterdown, Ontario. Also known as The Music Gallery of Fine Art, it's "the world's first fine art gallery dedicated to visual art by musicians, and artwork connected to the music experience."
Access to the Gallery is generally by appointment only, but check their Exhibition Schedule for events open to the public.
Visit True North Gallery for details.
Fine art prints available on-demand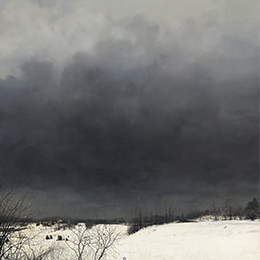 Several of Martin's paintings are available as fine art prints, from Rheostatics' album covers to landscapes, and more. There's a variety of sizes to choose from, with prices starting at just $32.00.
Visit the PRINTS page for details.
From our friends at Zunior.com
The fine folks over at Zunior.com now have two products featuring Martin's art. Created by County Cupboard, both are available at zunior.com.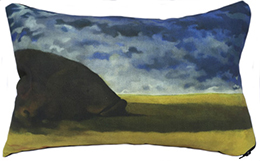 Prairie Grouper Pillow
Genuine linen pillow case with 100% down-filled insert, featuring Martin's painting Prairie Grouper, the cover of the Rheostatics' album Melville. This is a limited edition product and only 100 will be created! (Hand-created on demand, so please leave an additional 2-3 weeks for delivery.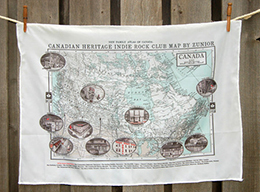 Canadian Heritage
Indie Rock Club Map
To help celebrate Zunior.com's 10th Anniversary, Martin was commissioned to create this indie rock club map, presenting a heritage view of some of the best and most important rock clubs from across Canada over the past 50 years. High quality polyster silk flag (3' by 2'). Click on the map to view a larger image.
Updated April 7, 2017.