News & Current Projects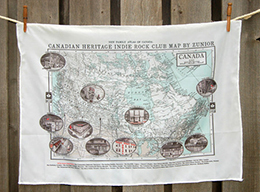 Canadian Heritage
Indie Rock Club Map
To help celebrate Zunior.com's 10th Anniversary, Martin was commissioned to create this indie rock club map, presenting a heritage view of some of the best and most important rock clubs from across Canada over the past 50 years. The 3' by 2' silk flag is available for only $20, with all proceeds going to the Daily Bread Bread Foodbank.
Click on the map to view a larger image.
Find out more and get your map now at zunior.com.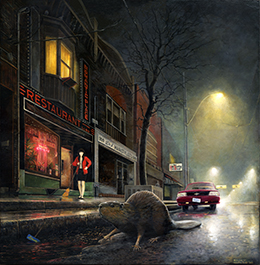 "True Story"
Fine art prints available
Martin's "True Story" painting is available as a limited edition fine art print.
The painting was first shown at the Art Gallery of Ontario's Rental and Sales Gallery in June 2010, as part of "The Collector's Series - The Happy Mediums," guest-curated by Kevin Hearn.
Visit the ART page for details.
Updated November 18, 2014.