News & Current Projects
A new Nick Buzz album and video, music for a documentary film,
and beautiful art prints for sale.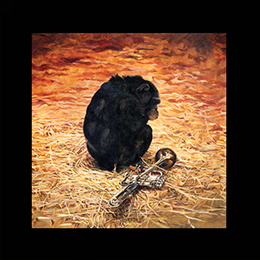 "A Quiet Evening At Home"
New Nick Buzz album out now
Nick Buzz is MRT, Jonathan Goldsmith, Hugh Marsh and Rob Piltch.
"A Quiet Evening At Home" is their third album, following Circo and The Berlin Cabarets. (See the Music page for more album details.)
Buy the album at Six Shooter Records, or online at iTunes and Zunior.com
Watch the video for "The Hens Lay Everyday," created, filmed and animated by Martin: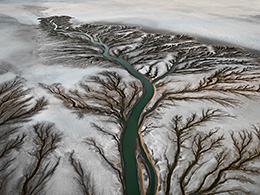 "Watermark"
A New Documentary Film
Martin created music for this stunning documentary by Jennifer Baichwal and Edward Burtynsky. The film brings together diverse stories from around the globe about our relationship with water: how we are drawn to it, what we learn from it, how we use it and the consequences of that use.
"Watermark" premieres Friday, September 6 at the 2013 Toronto International Film Festival, and will be released throughout the rest of Canada in September and October.
Martin previously worked with Jennifer on the acclaimed films "Payback" and "Act of God.")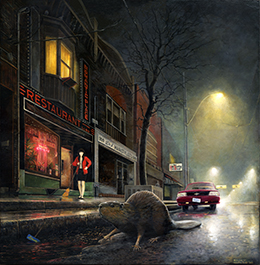 "True Story"
Fine art prints now available
Martin's "True Story" painting is now available as a limited edition fine art print.
The painting was first shown at the Art Gallery of Ontario's Rental and Sales Gallery in June 2010, as part of "The Collector's Series - The Happy Mediums," guest-curated by Kevin Hearn of the Barenaked Ladies.
Visit the ART page for details.
Updated August 22, 2013.